Hey everybody, people on these forums are getting pretty restless regarding the silence. Apologies if you've felt neglected, but understand we may have nothing to show, things we
can't
show or just simply be really busy.
Follow our artist/lead writer dmjh93's stream for the best source of updates.
https://www.twitch.tv/dmjh93
And here is his Discord, which serves as the de facto community for PAL.
https://discord.gg/5WA6bvq
In addition there's the Twitter, if you're interested -
https://twitter.com/pokemonvisual/with_replies
Anyway, with that out of the way, let's get down to business.
----------------------------------------------------------------------------------------------------------------
You might have seen on the Twitter that Ethan is replacing Tierno as a roommate option.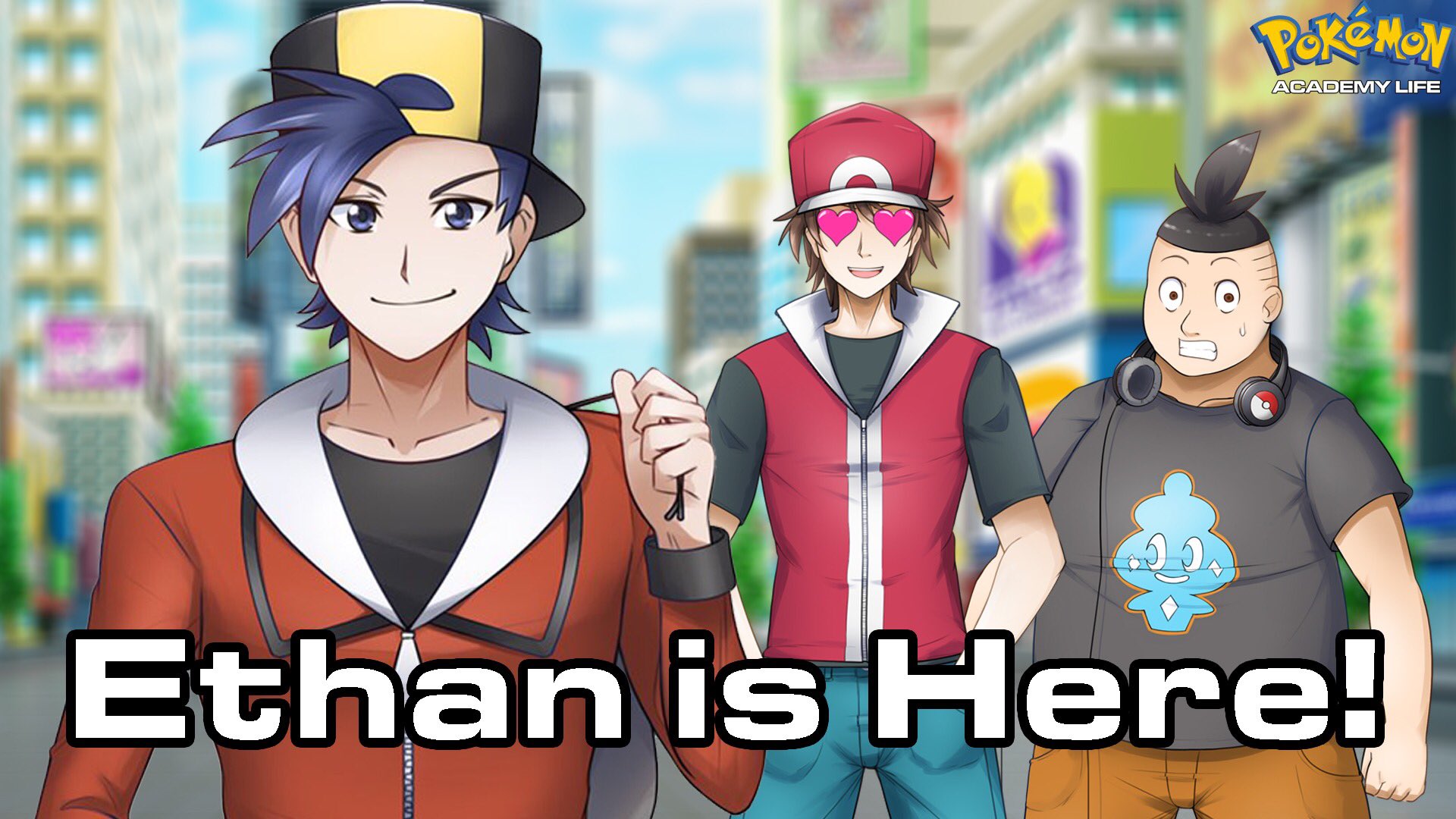 I've seen some frustration expressed on here in the past that we keep revising the intro, and that's a fair enough complaint because it halts forward progress, but this in particular is very important. The team behind the game has always felt Tierno is kind of superfluous. If you want a chill roommate, Brendan is there, and he's much more popular to boot. Tierno finishes near the bottom of popularity polls, and we already have an X/Y roommate rep in Calem. We were honestly considering just removing him as a roommate entirely, as that would save us a lot of time going forward.
Speaking of time, here's the real major announcement of this thread. The team behind PAL has come to terms with the fact that at its current scope, PAL will literally never be finished. Thus we as a team easily agreed on what needed to be done. The game will no longer be three years long, instead being cut down to one year. This probably won't surprise anybody.
I mean think about it, Persona (which we take heavy inspiration from) is a year-long story, and that has a full team behind it. We're a small group of six or seven people, all of which only work on this game in their spare time. We make no money (we unfortunately
CAN'T
due to Nintendo bringing the hammer of God down onto us) and the work we do just isn't a remote priority for any of us in the face of study/work/whatever else we do. And we had the gall to even entertain the possibility of a story that triples the length of an average Persona story? And with more social links than them to boot? Nah.
Anyway, with the removal of the three year system, that means that our plans of having certain characters like Dawn and Ethan join Kobukan Academy in the second and third years had to change, lest they be removed entirely. Obviously the team discussed this and decided these characters are too popular and were being looked forward to far too much for them to be cut, so we'll find other ways to fit them in. Ethan replacing Tierno as a roommate was an obvious choice, and we think everyone will appreciate it. Nothing is set in place for the others, but Dawn, Silver and some other popular characters from the second or third year
will
be in the game. Unfortunately we've also downsized the amount of social links for scope reasons, and with our new vision of the game some characters like Iris, Liza, Tate, Maylene and Candice are unfortunately not gonna be possible to fit in as character routes. Unfortunate, but we still have tons of options, and they weren't very popular anyway. We'll try and fit in as many cameos as we can, but they're not going to be important characters.
To level with you guys, while the first year was mapped out and had been for a long time, we had basically zero things planned for the second and third years anyway, so this is only a good thing. Greater chances the game will actually be finished, huzzah!
Thanks for taking the time to read this, and hopefully this puts a lot of the worries and concerns you guys on the forums have had to rest.